Study the Industry's Top Nutrition Education Program.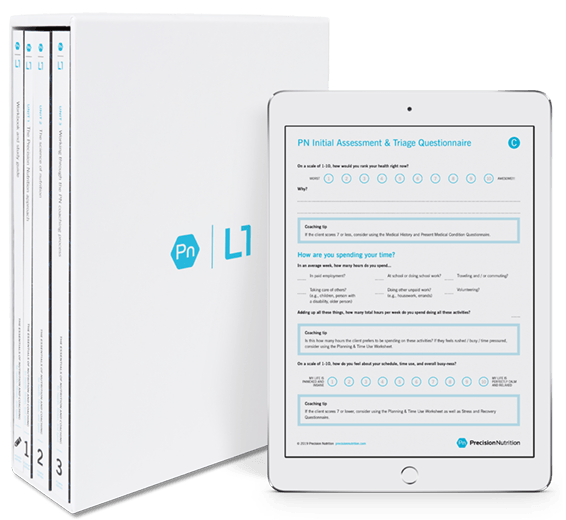 The brand-new PN Certification gives you everything you need to successfully coach nutrition in one complete, proven system.
Study nutrition with Fit Futures Academy
Master the latest in the science of nutrition
Feel confident and qualified to coach anyone
---
In partnership with Precision Nutrition.
The PN Certification has a single purpose
To help you master the science of nutrition and the art of coaching so you can get life-changing results for yourself and your clients, and lead the way for your family and friends.
Elite coaching methodology = results
This is the system the pros turn to, from Olympic gold medalists, to NFL, NBA, UFC, and NHL athletes, to recreational exercisers, to Fortune 100 companies like Apple and Nike.
Study at your own pace, anywhere
Work through the certification at your own speed, from anywhere in the world. Plus, you'll get help when you need it via our private, online support group.
Scientifically proven system
The Precision Nutrition Method has been tested with over 100,000 clients and patients. Plus it's been validated in 3 separate peer-reviewed scientific publications.
Free shipping
Get your certification materials shipped directly to your door, at no cost.
Nutrition coaching can make (or break) your results.
When your job is to help people get in better shape, focusing on nutrition is an important and effective step. But there's a big problem: Most trainers don't feel, or ain't qualified to coach nutrition.
They don't know where to start, what recommendations to make (or when to make them), or how to get their clients to actually follow the plan.
Despite their best intentions, these trainers often fail to get their clients the results they deserve… which leads to negative feelings of confusion, stress, and burn-out.
But it doesn't have to be that way. Nutrition coaching doesn't have to be so confusing or difficult.
In the Precision Nutrition Certification, we'll provide everything you need to know to feel confident and qualified. Very quickly, you'll be able to offer advice that you know is right, and to communicate it effectively, so every client gets the results they're looking for.
What does the PN Level 1 Certification cover, specifically?
The Level 1 Certification comes in three-unit textbooks, beautifully packaged in a box set for easy reference. Unit 1 teaches you the unique and proven Precision Nutrition approach to coaching. Unit 2 teaches you the science of nutrition in a fun, easy-to-understand format. And Unit 3 gives you a step-by-step process to apply everything you've learned, from coaching to business strategies, so you can start getting immediate results.
Unit 1
In Unit 1, you'll learn all about the Precision Nutrition approach to coaching.
We'll show you how to:
Set yourself up for the best learning experience
Explore your own coaching style
Use scientific evidence in coaching
Build a healthy coaching relationship with clients
Coach people to "deep health"—where your clients thrive in all areas of their lives (physical, mental, emotional, and so on)
Unit 2
Next up is Unit 2, where you'll dive into the science of nutrition. We'll cover topics like:
The body's systems, organs, and cells
Calories and metabolism
Digestion, absorption, and water balance
Energy production, fat storage, and muscle gain
Macronutrients: protein (amino acids), carbohydrate (fiber, sugar, and starch) and fat (triglycerides and fatty acids)
Vitamins, minerals, and zoonutrients (yes, zoonutrients!)
And much more
Unit 3
In Unit 3 you'll learn how to best apply all this new information, including how to:
Walk clients through the PN Coaching process step-by-step
Assess clients, gather data, and identify their goals
Create an action plan they'll actually follow
Measure their progress and adjust where necessary
Help them achieve lasting changes in their health and lives
Work with all types of clients and situations
Build a coaching business, in-person or online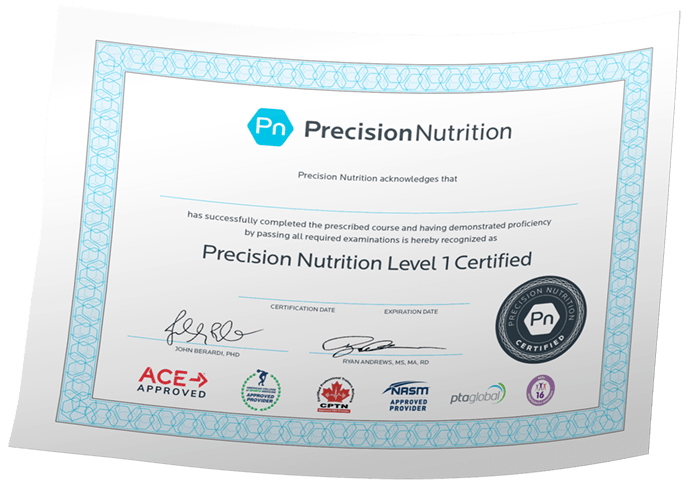 Become PN1 certified with Fit Futures Academy
How can the Precision Nutrition Certification help me?
Imagine how good it would feel to have total confidence in your nutrition knowledge… to finally feel qualified to give nutrition advice… and to feel empowered to coach anyone to better health and fitness.
That's what the Precision Nutrition Level 1 Certification has done for over 70,000 health and fitness professionals - and you can be next.
Equally rooted in the latest nutrition science and behaviour-change psychology, it's a proven and practical coaching system that shows you exactly what to do at every stage of the nutrition coaching process.
The best part? You'll never feel confused about what to do with your clients ever again. With our help, you'll learn how nutrition really works - and discover how to coach people through powerful transformations.
With the Precision Nutrition Certification, you'll learn how to:
Give the right advice at the right time
Get better results… with less effort
Boost your credibility and establish your reputation
Build the kind of business (and lifestyle) you've always wanted
No matter where you're at in your career, you can become Precision Nutrition Certified… and learn how to coach nutrition in the most effective way possible.
A deep understanding of nutrition, the authority to coach it, and the ability to turn what you know into results.
The PN Level 1 Certification will teach you all that, including the methodology we've tested, refined, and proven with over 100,000 coaching clients.
The principles behind Precision Nutrition are the same type of advice Dr. John Berardi has been sharing with Olympians and professional athletes. What's different is that now anyone can work with Berardi and his team of coaches for less than it costs to join a CrossFit gym.
Created by the experts, that other experts come to for help.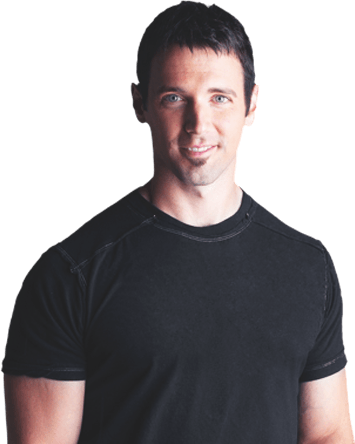 Developed and written by John Berardi (PhD, CSCS), Krista Scott-Dixon, (PhD), Brian St. Pierre, (MS, RD), Helen Kollias, (PhD, CSCS), and Camille DePutter, the Level 1 Certification is the synthesis of over 15 years of coaching and research in nutrition.
John Berardi PhD, CSCS, Co-Founder
Dr. Berardi (a.k.a. "JB") is a co-founder of Precision Nutrition, which has become the world's largest online nutrition coaching and certification company. He's an advisor to Apple, Equinox, Nike, and Titleist, and was recently selected as one of the 20 smartest coaches in the world.
"I've devoted my entire career to making health and fitness something that's achievable and attainable for every type of person, from every walk of life."
Precision Nutrition advises organisations around the world, coaches elite athletes and sports teams, and has been featured in leading publications.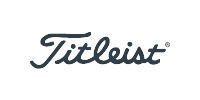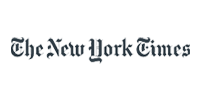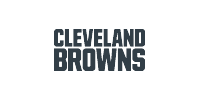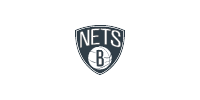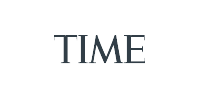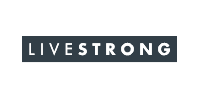 Where else can you learn a proven way to coach nutrition?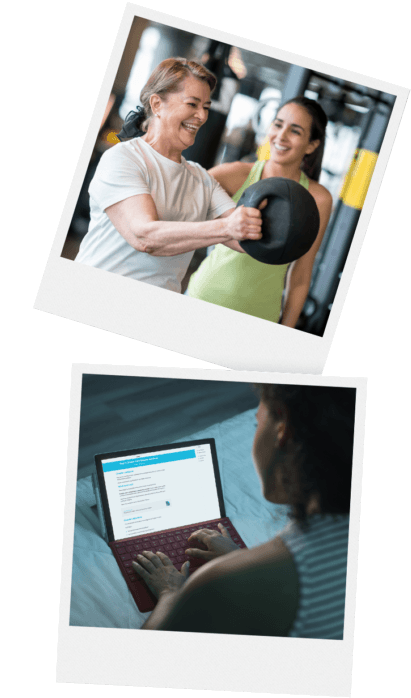 Figuring it out on your own won't get you far…
If you're going to do nutrition with your clients, you want to do it right. But where should you start?
Should you go back to school?
It depends on your situation. If you have the time and money then it may be an option for you. Then again, most university nutrition classes are heavily focused on clinical dietetics (like what to feed hospital patients and how to prevent nutrition deficiencies). Important education for important work, but there's almost zero emphases on real-world coaching, and how to actually get your clients to follow your advice.
Should you learn from the internet and social media?
The internet is great, but we don't recommend basing your entire knowledge base on the stuff you learn there. That's because the internet is full of strong opinions backed by little-to-no data. It's more likely you'll leave feeling even more confused, rather than confident.
Nothing - and we mean nothing - addresses the two biggest problems most professionals face every day:
How to use both nutrition science and coaching psychology to get the best possible results for their clients
How to get the education they need—on their terms and within their schedule—without having to go back to school
Except the Precision Nutrition Level 1 Certification – Offered exclusively in New Zealand by Fit Futures Academy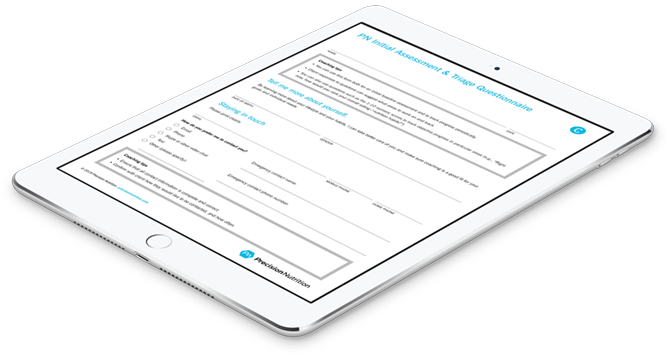 How the Precision Nutrition program works.
Once you register, you can start right away with our online study strategy guide and you'll get your certification materials shipped to you free of charge.
Get access to more than 40 coaching tools!
Once you receive your course textbooks and materials, you'll find all the forms, questionnaires, and assessment tools to use with your clients.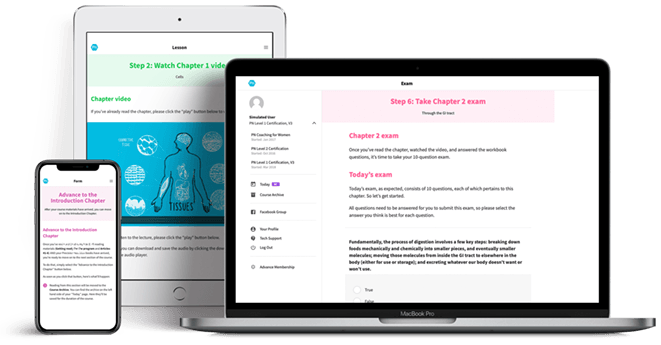 The mobile and desktop coaching platform works in conjunction with your textbooks
Here's what your Home Page will look like, complete with lessons, videos, and exams for each chapter.
Notice that you can access everything from whichever device you prefer.
Stay accountable and on-track with our simple 3-step process for each chapter
Step 1: Read the chapter, watch the corresponding video, and answer the workbook questions.
Step 2: Practice and play with what you've learned with real-world case studies, taken from our original client data.
Step 3: Take the short end-of-chapter test at your convenience.
Precision Nutrition Graduates
The Precision Nutrition Level 1 Certification is trusted by elite health and fitness professionals worldwide.
Frequently Asked Questions
Who is the PN Level 1 Certification for?
I have a busy life. How long does it take to get certified?
What mark do I need to pass?
How long does it take to get my textbooks?